Hi! I was tagged by Flo from https://sayhellotomylittlefriends.wordpress.com.
Here are the rules:
1. List 3 favorite dolls from the ones you got last year.
2. List 3 dolls currently on your wishlist.
3. Tag 5 people to do the same thing! (Anyone with a home on the web, not just bloggers, can be tagged!)
My 3 favorite dolls I got last year…..
1. Ivy Ling
Ivy is such a cute and unique doll! I recommend her to anyone. Her hair is short and really easy to maintain, and she is super photogenic. She was a birthday gift that I am so happy to have!
2. LPS Blythe Buckles and Bows
This little Blythe doll came from Ebay NIB. I renamed her Poppy and she is the cutest little thing!
3. A sweet little doll that I have no idea where she came from……
Emily! She is about 12″ tall, had rooted brown hair, and brown eyes. Does anyone recognize her? My sister had her for a while before giving her to me, and she is so cute! She and her twin, Sally, are the mischievous ones in my doll family. 😉
The 3 dolls that are currently on my wishlist:
1. Paola Reina "Las Blanditas" Virgi
http://paolareinaamerica.com/product/virgi/
This cutie is a 15″ Paola Reina doll that I can not get over! She is adorable! I first saw her on Doll Diaries and have wanted her ever since.
2. Disney Animators Merida Doll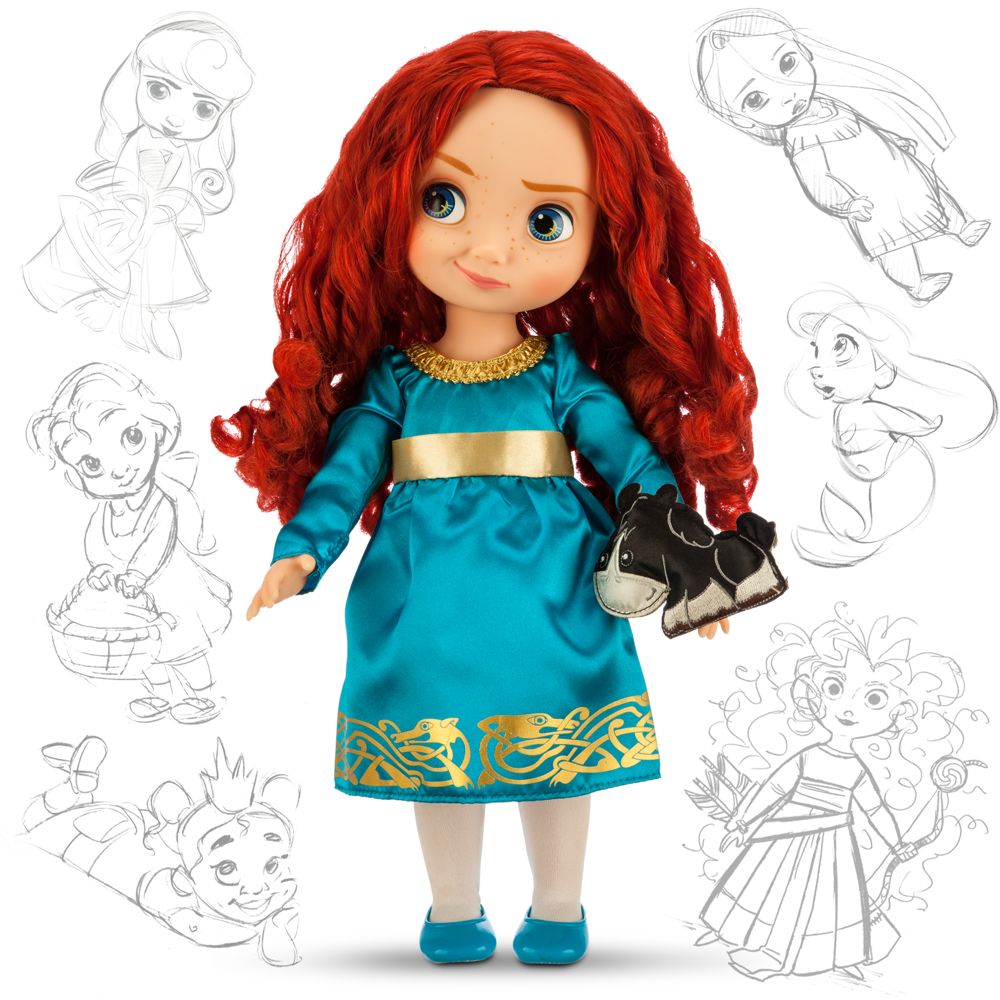 http://www.disneystore.com/disney-animators-collection-merida-doll-16/mp/1362442/1000259/
I discovered the Disney Animators dolls recently and I love them all! My favorite is Merida, and I hope to own her soon!
3. American Girl Kaya
http://www.americangirl.com/shop/kaya-doll-book-accessories-02bun42
Kaya is the next AG doll on my wishlist – I love her unique face and her exciting story! 🙂
I tag:
Hope at All Things Doll
Christian Homeschooler at Treasured Friendships With A Flair
Clarisse at Clarisse's Closet
MyLittleMegara at In A World Of My Own
Jacklynn at Little House Of American Girl
"See" you all soon. 😉
Clara